Greet the day with this lovely little bird! This mug by
Bebops
features a sweet little goldfinch perched on a branch, surrounded by brilliant autumn foliage. He is as small as the leaves of the ash tree and actually blends in to form an abstract composition of red, orange, green, yellow, black and white. The image is repeated on the left and right sides. The center simply says: Good morning. The text can be customized to suit your needs or removed entirely.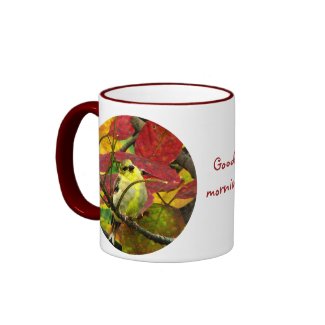 Goldfinch and Autumn Leaves
by
Bebops
Get a
coffee mug
online at zazzle.com
Here's a dramatic design by
Fredtography
. Emoticon of a vector graphic of the Stress Expression. Bring along this mug to show your emotion to others!
Here's a Happy Birthday Stars mug by
Rose Fleur Designs
.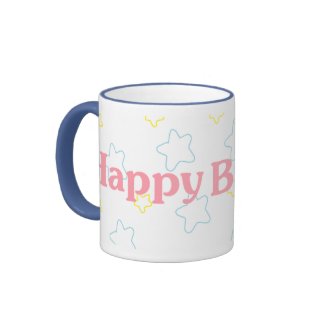 Happy Birthday Stars
by
RoseFleurDesigns
Learn
how to sell my artwork
on zazzle.