This mug by
Bebops
features a sweet little cottontail bunny who seems to be floating on a cloud. The image is repeated left, right and center.
Bunny Mug
by
Bebops
More
Bunnies Mugs
Funny mug for geeks from
Eyefish Productions
in nasa look-alike font with greek letter pi in background. Show people you are a geek, not greek.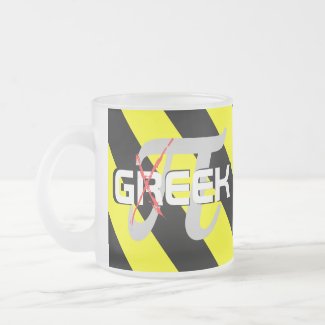 Geek
by
M_Cavet
Create
promotional travel mugs
at zazzle
This mug by
Specialeetees
will get you rockin' and jivin'. There's lots of music lovers gift ideas for the whole family with this cool jukebox design. Featuring an original design, whether you love vintage music memorabilia or you're a musician, the retro rock n' roll feel is just right for you.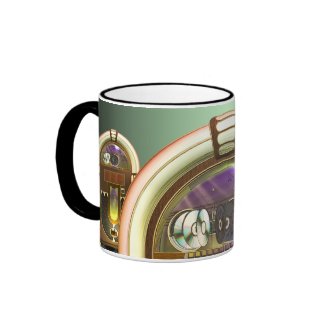 Jukebox Mugs
by
Specialeetees
See more
Jukebox Mugs