What could be lovelier than a bouquet of old fashioned roses? This mug by
Bebops
displays an exquisite design of red, pink and white antique roses set off by a black background.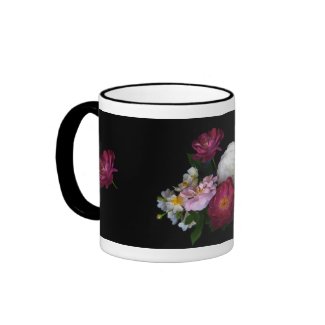 Old fashioned Roses
by
Bebops
Create custom coffee mugs
with zazzle
This mug by
Country1969
is great for the tomato soup lovers. Do you have a craving for soup now? Grilled Cheese and Tomato soup is a great combination for any meal. So grab this mug and sit by the fire on those very cold days and sip away. Warning: Tomato Soup will be hot!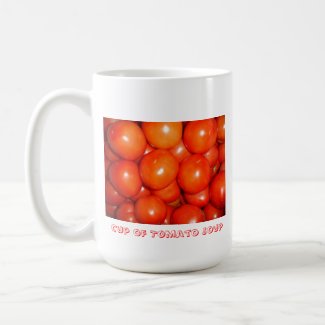 A Cup of Tomato Soup Mug
by
Country1969
large coffee mug
on zazzle
It's not working in Kansas, Dorothy! Just keep clicking. Humor from
seidabacon
.
I'm Clicking My Heels...
by
seidabacon
Create
customizable travel mugs
with zazzle