It's autumn and pumpkins are for sale! Buy some for Halloween, Thanksgiving or just some good pumpkin pie. This mug from
Bebop's Place
features a small wooden pumpkin stand with contrasting green roof. Pumpkins are displayed in front and a brilliant gold, yellow, red and orange maple tree is blazing in the background. The text reads: Happy Thanksgiving! There's so much to be thankful for... You can customize it to fit your needs.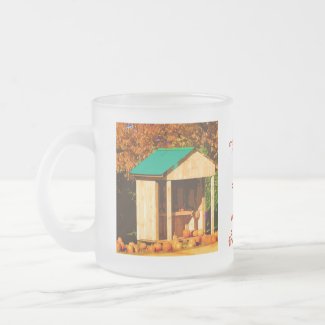 Thanksgiving Pumpkins
by
Bebops
Get a
ceramic mug
on zazzle
The stunning Tiger Moth in a vector image illustrated in beautiful jewel tones adorns this mug by
The Shy Muse
.
Tiger Moth Mug
by
pixiestick
View other
Tiger moth Mugs
Your nature lover will love this mug by
SKH Designs
with a close up of a mountain forest floor. The pine cones, fern and pine needles will make them feel as if they are in the middle of the great outdoors.