Maybe not for everyone, but this silly mug by
Bebops
features a comical rendition of three green, yellow and black Spotted Cucumber Beetles. Although they look silly on a mug, they are a major agricultural pest insect, nibbling the leaves of many important vegetable crops.
Beetles
by
Bebops
cheap personalized mug
with zazzle
This gorgeous travel mug by
KirstenStar
features a mosaic purple flower fractal design.
Mosaic Purple Flower
by
KirstenStar
Design
travel coffee mugs
at Zazzle
This mug by
Mhea Gifts
is so sweet! Just a white cup with a big happy smile with rosy cheeks.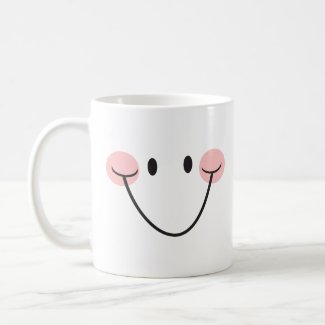 Big happy smile - smiling mug
by
MheaGifts
Create
ceramic coffee mugs
on zazzle