This mug by
Bebops
creates a colorful, whimsical spring mood. Birds are flying and are perched in the tree. Butterflies hover in the warm air. Ducks waddle in the grasses. There are even tiny snails under the trees.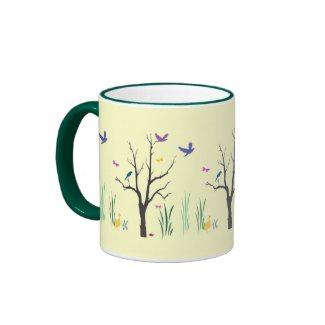 Springtime
by
Bebops
Browse
Springtime Mugs
This elegant Antique Olive flower design would be a perfect table centerpiece for your engagement party or wedding dinner. Makes a lovely party favor for your wedding party members. Use as a flower vase on your elegant wedding table. Or make a stylish toast to the bride & groom at their wedding brunch. The design features the blossoms of Barleria grandis, a tropical African tree, in Antique Olive Floral. Personalize it in our easy-to-use template. You can change the mug style if you like. Look for matching items from this collection, or this design in another color combination, in the
BotanicalArt
Shop.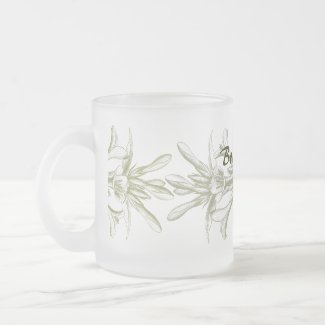 Antique Olive Floral
by
BotanicalArt
Make
coffee mugs
with zazzle.com
Can you see that kid on a bike, darting across the road in front of you? She's not looking at you, she is in a hurry to get somewhere. But what are you looking at – the road and what's going on around you, or your cell phone? It may just be a matter of time until a child, cat, or dog runs out in front of you, or you go off the road. You could hit a pole, lose your life, or kill somebody else. Please don't text and drive.
Spread the message with this stylish travel mug by
Don't Text and Drive
. The text reads "No message is worth a life". In the background is a yellow cell phone, and above is a child on a bike. You can change the mug color and/or style, if you'd like. This design is available in other colors, or with a dog or a cat instead of the bicyclist.