This frosted mug by
Bebops
features a dramatic bouquet of dahlias in brilliant colors of deep red, orange, pink, yellow and gold against a pure blue sky.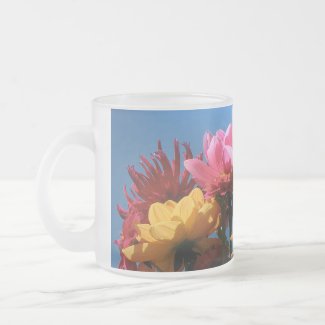 Brilliant Dahlias
by
Bebops
View other
Dahlia Mugs
This mug from
Chosen People
really made me smile! It features the cool phrase: TRUST ME, I'M A RABBI, and a funny cartoon rabbi, The rabbi is dressed in some nice festive jewish clothes and the famous Kippah ( hech cap or yarmulke) traditionally worn at all times by observant Jewish men. He has a long white beard and Peyes Sidecurls, worn by some religious Jews. This product can be a great gift for any Jewish occasions and holidays like: Bar mitzvahs, Bat Mitzvas, Jewish weddings, Brit milah, Birthdays, Rosh Hashana, Hanukkah, Sukkot, Shavuot, passover (pesach), Israel independence day and much more.
Here is a beautiful mug by
morris27
with an abstract, digital painting of sunflowers.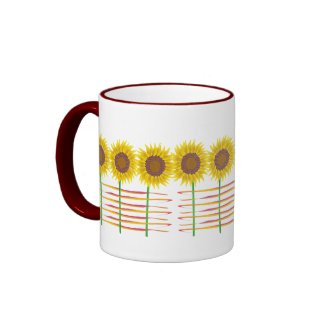 Sunflowers
by
morris27
Browse
Sunflowers Mugs