This traveler/commuter mug by
Bebops
features an interesting abstract geometric pattern of repeating black and white squares.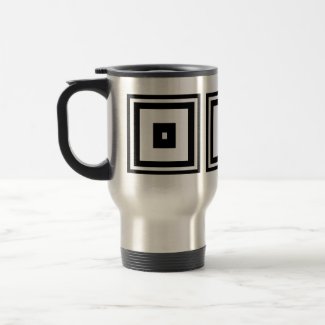 Black and Silver Squares
by
Bebops
ceramic mugs
made online at zazzle.com
Here's an elegant, artistic mug by
Artarazzi
. Stylized white horses on a blue background wrap all the way around.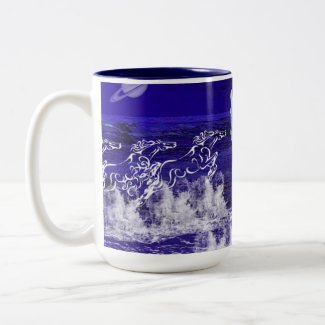 White Horses
by
Artarazzi
View other
White Mugs
What a cheerful way to start the day! This fun, vibrant mug in colorful stripes by
Kat Parrella
reminds me of the fall season.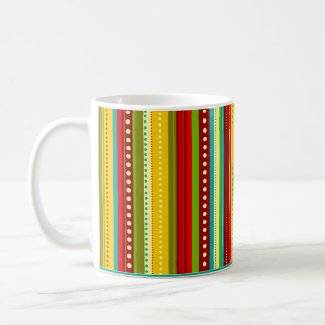 Autumn Stripes Mug
by
kat_parrella
Browse
Autumn Mugs