It's autumn and pumpkins are for sale! Buy some for Thanksgiving or just some good pumpkin pie. This mug by
Bebops
features a small wooden pumpkin stand with contrasting green roof. Pumpkins are displayed in front and a brilliant gold, yellow, red and orange maple tree is blazing in the background. The text reads: Happy Thanksgiving! There's so much to be thankful for... You can customize it to fit your needs.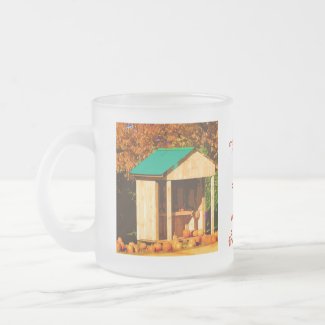 Thanksgiving Pumpkins
by
Bebops
Make
custom travel mugs
with zazzle.com
Here is a beautiful mug by
RossiCards
for breast cancer awareness. Includes the slogan "Pink Power", where the two words share the same "P". "Pink" runs horizontally across the bag and "Power" runs down vertically. The pink ribbon is featured as well in a three dimensional representation and as a background has a collage of colorful squares. Beautiful accessory to help you show your support for breast cancer research and survivors and to help raise awareness.
Sweet Ride...Ahhh, remember times when the hardest decision you had to make was what flavor fruit roll up to pack in your lunch? The only thing missing on this tricycle flash back mug by
Bunny Boiler
is the streamers on the handlebars flying in the wind!
Sweet Ride
by
BunnyBoiler
Make custom
commuter mugs
on zazzle