This mug by
Bebops
features a striking impressionistic design. It's sunset at the pond. Cattails in the foreground are silhouetted by lovely shimmering water which is reflecting the pink, yellow, salmon, orange and gold of the evening sky. The incredible reflections almost look like they are painted on glass.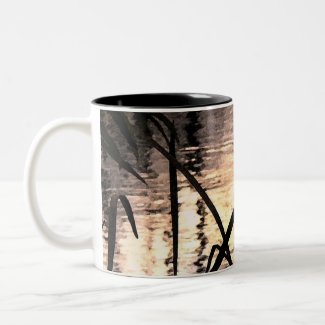 Pond Impressions
by
Bebops
Create
stainless steel travel mugs
on zazzle.com
Here is a mug by
Nature Smiles Gallery
which is just beautiful! It features lovely pink rose floral art with blue iris petals for accent. Fun nature and flower photography and great gift idea.
AD- Dusky Rose mug
by
naturesmiles
Create
cheap personalized beer mugs
onzazzle.com
A group of common terns, collectively known as a "committee of terns'" is the focus of this wonderful mug by
Digital Dreams
. It shows one large tern followed by progressive waves of smaller terns in greater numbers radiating from a centre point outside the image. It gives the impression of terns in a symmetrical flight pattern similar to waves breaking on a shore. The illustration dates from a publication on British birds and their habitats in 1899. This image shows the Common Tern (Sterna Hirundo) whose head and head feathers are distinctively black, breast white, tinged with gray and swallow-like forked tail. The tern is a smaller seabird than most gulls, many people often mistaking a tern for a gull. Fully customizable and easy to personalize, add text, different colors and styles. An ideal unique gift to a bird lover as a "Thank You" or Congratulations present.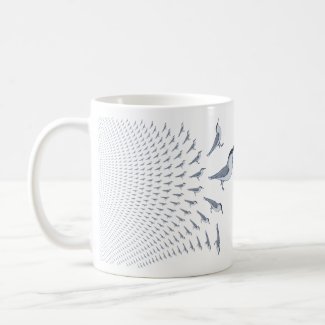 Committee of Terns Mug
by
DigitalDreambuilder
Create custom
imprinted coffee mugs
at Zazzle