This mug which is available at
Bebop's Place
is decorated with a Red-breasted Nuthatch who looks like he is taking charge! He is a very small bird with a rust colored breast, blue-gray back and a black eye stripe. His head and beak are very large in proportion to his body.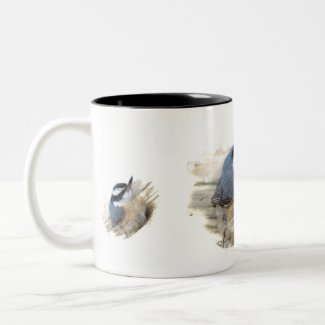 Red-breasted Nuthatch
by
Bebops
Browse
Nuthatch Mugs
Until you've had your morning coffee in this mug by
Worldofnature
, you may not be able to figure out what's going on here. It's a beautiful photograph of a zebra making a stunning abstract monochrome design. The animal is almost impossible to see even though it is right in front of you.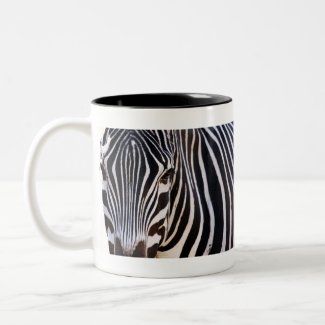 Where Is The Zebra?
by
worldofnature
Create a
cheap personalized beer mug
at Zazzle
This Morphing Mug by
Strive Designs
features a bright and bold Rainbow Eyes pattern. Vibrant colors in an abstract polka dot pattern appear from behind solid black when you pour in your beverage.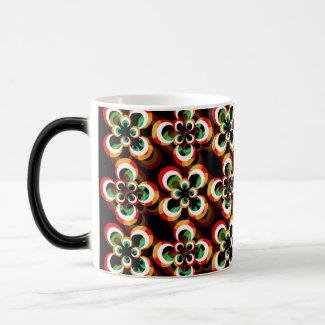 Rainbow Eyes Morphing Mug
by
StriveDesigns
Browse other
Red Mugs