The cosmos flowers in my garden have gotten a second wind. I took some photos of them yesterday and created several products for
Bebop's Place
. I think this mug is quite elegant. It features a pattern of cosmos flowers. The delicate pink and white petals stand out dramatically against the black background.
Cosmos
by
Bebops
See other
Cosmos Mugs
Here's a whimsical design from
B K Muir
. This mug is decorated with translucent 3D bubbles in blue with the words "Fizzy Liquid" floating among them.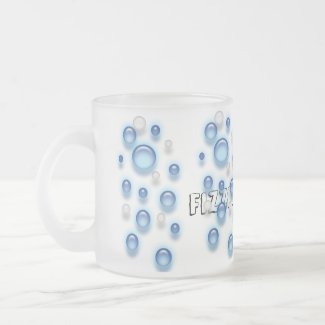 Mug - Fizzy Liquid
by
bkmuir
See more
Bubbles Mugs
This mug by
Remus Brailoiu Designs
is very artistic and really wild! It's a surreal black and white illustration of an urban environment, with paint splatter and drip effects.
Urban Chaos
by
RemusCB
Make custom
imprinted coffee mugs
on zazzle.com