This mug by
Bebops
features a stylized portrait of a water strider and his shadow. He is a tiny insect (also known as the pond skater) who can run across the surface of water and lives on ponds and slow-running streams in summer. The design is repeated on right ad left sides.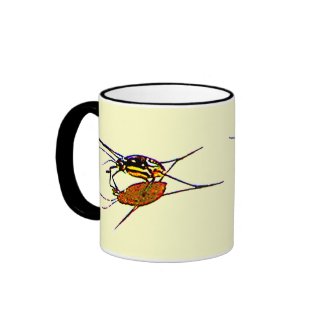 Water Strider and Shadow
by
Bebops
Get
mugs
at zazzle
Here is a lovely mug by
Customized Creations
with a beautiful autumn tree standing alone in a patch of grass.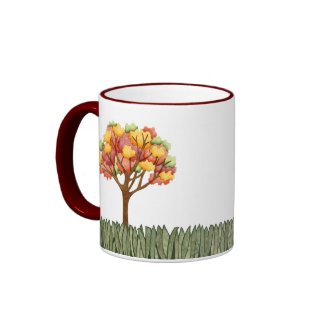 Autumn Tree
by
customized_creations
See other
Scarecrow Mugs
This is mug by
Funcards
is just so sweet...a lovely gift for a donkey or animal lover! This adorable boy donkey is just a few weeks old. You can change the background color if you like. Donkey/tulips photographs made by Arnolda © all rights reserved.
Baby donkey mug
by
Funcards
More
Donkey Mugs