This cheerful mug by
Bebops
will get you and everyone else in the holiday spirit with a lovely pattern of ornaments of many shapes and sizes in colors of turquoise, red, yellow, pink, green and blue.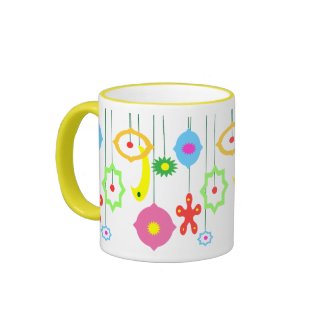 Ornaments
by
Bebops
cheap personalized mug
at zazzle.com
Here's a gorgeous mug by
Pariseau's Market
featuring honeysuckle blooms with a season defying burst of color in strips of orange petals, red buds and long stamens.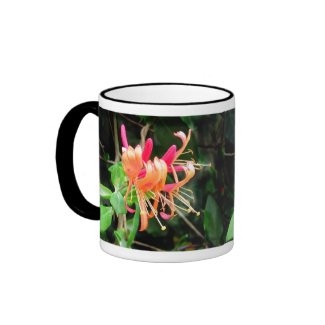 Autumn Honeysuckle ~ mug
by
Andy2302
View other
Flowers Mugs
Enjoy this mug by
ArtDivination
with a confetti of stars, swirls, circles and squares in colors of the rainbow that shout Life's A Party. Let the music play. Dance like no one's watching. Love as if there's no tomorrow. Live life fully and enjoy the party, and take the dog along. A Zazzle TBA winning design.
Life's A Party
by
ArtDivination
Mug
from zazzle